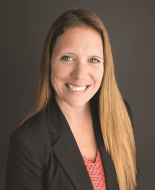 Get life insurance coverage options in Ballston Lake, NY
from State Farm® insurance agent
Christina Lloyd
See reviews
Get a life insurance quote
Protect your loved ones with life insurance coverage that's there when they need it most.
Please select a state from the list.
Continue a saved quote
Why choose State Farm? 
Life insurance helps your life's moments live on. State Farm is here to walk you through your coverage options, so you can get the right protection at the right time.
Coverage for every need
Secure the future with Term Life insurance, Whole Life insurance, or Universal Life insurance.
Customizable insurance
Your family's needs are unique. That's why we offer a range of coverages that can be tailored to fit your lifestyle and budget.
Agent know-how 
With life insurance, there's a lot to consider. Your local State Farm agent is here to answer your questions every step of the way.
About me
State Farm insurance agent
Agent license NY-LA546721, NY-PC546721, VT-319414, VT-3542975
Office details
Address
323 Ushers Rd, Ballston Lake, NY 12019
See map and directions
Office hours
| | |
| --- | --- |
| Sunday | Closed |
| Monday | 09:00AM-05:00PM |
| Tuesday | 09:00AM-05:00PM |
| Wednesday | 09:00AM-05:00PM |
| Thursday | 09:00AM-05:00PM |
| Friday | 09:00AM-05:00PM |
| Saturday | By Appointment |
Insurance products
Auto
Home
Property
Business
Life
Health
Specialty products
1/2 mile off of Exit 10, across from Stewart's.
Recent reviews
Friendly people and very helpful!
Great people to work with. It's just like family, I will adopt them all.
Great deal for insurance. Very positive and upbeat people to deal with.