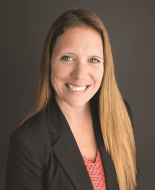 Get auto insurance coverage options in Ballston Lake, NY
from State Farm® insurance agent
Christina Lloyd
See reviews
Get an auto insurance quote
State Farm can help you find the right auto insurance coverage at a competitive price.
Auto insurance discounts and savings
Choose State Farm and save! As a State Farm customer, you could qualify for one or more of the many auto insurance discounts we offer, including:
Safe driver
Get rewarded for safe driving habits. You may be eligible to save on rates by maintaining an accident-free driving record, taking a defensive driving course, driving the speed limit, and more.
Safe vehicle
Do you have a newer car that's equipped with the latest safety features, like anti-theft devices or anti-lock brakes? Depending on your car's year, make, and model, you could qualify for discounts.
Loyal customer
Bundle and save! Adding more than one car to your policy or purchasing multiple policies from State Farm (such as auto, home, and life insurance) can put money back in your pocket.
Discounts and their availability may vary by state and eligibility requirements. Not all vehicles or drivers are eligible for discounts.
About me
State Farm insurance agent
Agent license NY-LA546721, NY-PC546721, VT-319414, VT-3542975
Office details
Address
323 Ushers Rd, Ballston Lake, NY 12019
See map and directions
Office hours
| | |
| --- | --- |
| Sunday | Closed |
| Monday | 09:00AM-05:00PM |
| Tuesday | 09:00AM-05:00PM |
| Wednesday | 09:00AM-05:00PM |
| Thursday | 09:00AM-05:00PM |
| Friday | 09:00AM-05:00PM |
| Saturday | By Appointment |
Insurance products
Auto
Home
Property
Business
Life
Health
Specialty products
1/2 mile off of Exit 10, across from Stewart's.
Recent reviews
Friendly people and very helpful!
Great people to work with. It's just like family, I will adopt them all.
Great deal for insurance. Very positive and upbeat people to deal with.